The Oyster Recovery Partnership–a grassroots organization devoted to saving the Bay's dwindling oyster population–just keeps growing. And this week, the partnership (ORP) announced that 2019 was a record-breaking year for oyster-shell recycling.
ORP's Shell Recycling Alliance collects used shell from restaurants, seafood businesses, community events, and neighborhood drop boxes. The group weathers and washes the old shell, then plants it with oyster larvae to foster baby oysters destined for protected Bay sanctuaries.
In 2019, the Shell Recycling Alliance collected 36,000 bushels (or 1,250 tons) of oyster shell. That much shell could potentially house 180 million oyster spat. In addition to the hard-working folks at ORP, we have businesses and citizens from Virginia to Pennsylvania to thank for the recycling record.
ORP just shared the list of top recyclers for 2019 exclusively with Bay Bulletin. Wholesaler Congressional Seafood, of Jessup, Maryland topped the list, with D.C.'s Old Ebbitt Grill in second and The Walrus Oyster & Ale House in National Harbor taking third (Find the full top-ten list at the bottom of this story, including spots in Baltimore and Annapolis.)
Other sources of shell recycling growth are the reopening of Washington, D.C.'s District Wharf development. Even Pittsburgh is a big contributor, ORP tells us. The unsung heroes are the volunteers who bring their oyster roast discards to dropoff points, or canvas restaurants outside the Alliance's typical range.
" Overall, I'd say we can attribute the record-breaking year to increased awareness about the important role these shell play in creating water-filtering oyster reefs. Bay area businesses and residents recognize the ecological value of oysters and sincerely desire to do their part to help," says ORP spokesperson Karis King.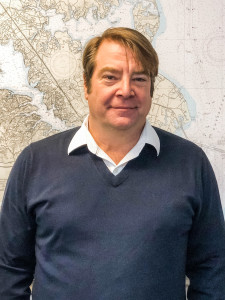 King says ORP is aiming even higher for 2020, and is always looking to add more restaurants, markets, and oyster events to its 340 businesses and 60 public dropoff sites.
The organization also has a new executive director, H. Ward Slacum, Jr., previously ORP's director of operations. The lifelong Eastern Shore resident "has been supporting Chesapeake Bay restoration for the past 20 years through research and cooperative programs with local watermen," ORP says. Slacum will lead the ongoing efforts to restore the Bay's oyster population, one baby oyster at a time.
Below, find ORP's top 10 Shell Recycling Alliance contributors of 2019:
1. Congressional Seafood (Seafood Supplier) (Jessup, MD)
2. Old Ebbitt Grill (DC)
3. The Walrus Oyster & Ale House National Harbor (Oxon Hill, MD)
4. Ryleigh's Oyster Hunt Valley (Lutherville-Timonium, MD)
5. The Salt Line (DC)
6. Boatyard Bar & Grill (Annapolis, MD)
7. DC Fish Market Drop Site: Captain White's Seafood City, Jesse Taylor Seafood, Rappahannock Oyster Bar (DC)
8. The Walrus Oyster & Ale House (Columbia, MD)
9. Lexington Market: Faidley's Seafood, Kim's Seafood (Baltimore, MD)
10. Sailor Oyster Bar (Annapolis, MD) New to the top 10 list this year
-Meg Walburn Viviano