The growth in the sale of boats has been unprecedented over the past two years, as reported by the National Marine Manufacturer's Association, the Chicago-based nonprofit industry organization that follows these trends. Most recently, they've seen sales begin to normalize as consumer spending shifts from high-ticket items to goods and services. While they expect boat sales to be a bit down this year compared to the last two record sales years, they expect that 2022 boat sales will still meet or exceed pre-pandemic levels.Americans purchased about 300,000 new powerboats in 2021, the second year in a row that the industry has reached that number in nearly 15 years. New powerboat retail sales ended 2021 down 5.2% from a 13-year high in 2020; but again, that was still higher than pre-pandemic levels. Annual U.S. sales of boats, marine products and services totaled $54 billion in 2021, up 9% from 2020.
One key reason for this boom, the organization reports, is that more and more Americans who have never owned a boat before are buying new and previously owned boats for the first time. Data show that 420,000 first-time boat buyers entered the market in 2021 – on par with 2020, a record year. First-time boat buyers accounted for 34% of boat sales in 2021.Many of those new boat owners are going to be looking for a slip at a marina where they can keep their new boat, and at least one manager of an upper Bay resort marina assures that it's not too late to find a good slip. Here are some parameters he suggests you look for when you're shopping for the ideal marina:
Amenities
Some marinas are full-fledged resorts, with swimming pools, restaurants, dockside bars and spa-like bathhouses. More stoic types might prefer just a dock with water and electrical hookups.
Type of pier
The size and shape of your boat could dictate whether you'd prefer a fixed dock to one that floats, an extended finger pier or an outside T-dock to tie up to. Not many multihulls will fit into a conventional slip. Smaller boats can be kept stacked in a rack in a boatel and launched when you want to use them, which drastically limits their exposure to harsh marine elements, lowers maintenance costs, extends the boat's useful life and increases its resale value.
On-site services
Full-service marinas have boat lifts to haul your boat when it needs repair and a yard where your boat can be stored for the winter high and dry. They'll also have a range of either in-house or independent experts who can tend to engine maintenance, electrical issues, bottom painting and cleaning, and other essential services to keep your boat in top-operating condition.
Here are some marinas worthy of considering. You might plan some of this season's excursions around visiting some of these sites and judge for yourself which one is best for you and your new boat.
Bluewater Yacht Sales
Scott MacDonald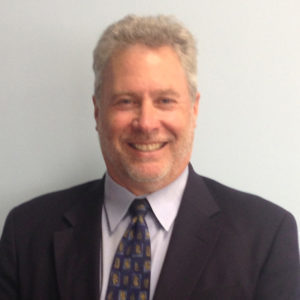 Contact Info: 703-307-5900 • [email protected]
Scott MacDonald brings a lifetime of boating experience and a passion for fishing to our Annapolis office at South Annapolis Yacht Centre. Scott is a career sales professional and former business owner. His 35 years of domestic and international sales experience assures that he can quickly assess the needs of his clients and use his experience to find the right boat at the right price and to market his clients' boats to maximize their returns. He is a licensed Florida broker and a USCG Master Captain.
Bluewater Yacht Sales
David Black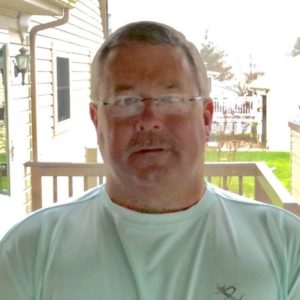 Contact Info: 443-944-6122  • [email protected]  
Captain David Black was born and raised in New Castle County, Delaware. David's first offshore experience came in his early teens which was the point he fell in love with offshore fishing and sportfishing boats. Once an adult, David earned his USCG masters license along with adding several endorsements throughout his captain career. In 2013, he started his own charter business, "My Cin Sportfishing", and ran it successfully for several years before becoming a yacht broker. David's combination of sales skills, customer service, and vast boat knowledge makes him a great asset for helping clients find their next dream boat.